Welcome to RK Collision Center, your one-stop shop for auto glass repair services in Vineland, New Jersey. Our team of experienced technicians is dedicated to providing high-quality auto glass repair and replacement services to our valued customers. Whether you have a minor chip or a major crack, we have the expertise to restore your vehicle's glass to its original condition.
We understand that a damaged windshield or window can be a safety hazard and a major inconvenience. That's why we offer fast and reliable auto glass repair services that are tailored to your specific needs. Our team uses only the best materials and techniques to ensure that your vehicle is restored to its pre-accident condition. We work with all insurance companies to handle your claim and get you back on the road as quickly as possible.
Our auto glass repair services include windshield repair and replacement, as well as rearview mirror repair and replacement. We use only high-quality glass and adhesives that meet or exceed OEM standards, ensuring your vehicle is safe and secure.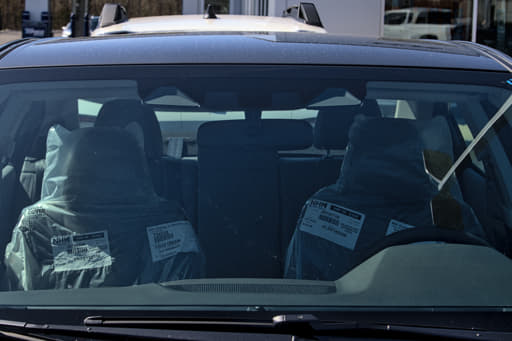 As modern vehicles become more advanced, they are increasingly equipped with safety cameras and sensors. These features such as Chevrolet Forward Collision Alert, Kia Advanced Driver Assistance Systems, and Subaru Eyesight are crucial to ensuring the safety of drivers and passengers, and they rely on the proper calibration and placement of the windshield. Therefore, it is essential to choose an OEM-certified auto glass company for any windshield repairs or replacements. RK Collision Center has the necessary expertise and equipment to ensure that your vehicle's safety features are functioning correctly after any glass repair work. This will give you peace of mind knowing that your vehicle's safety systems are working as intended, and your car will be as safe as possible on the road. Additionally, by using RK Collision Centers' auto glass repair and replacement services will ensure that your car retains its resale value and that any repairs or replacements are covered under warranty.

At RK Collision Center, we are committed to providing the highest level of customer satisfaction. Our team will work with you every step of the way to ensure that you receive the best possible service. We offer free estimates and provide regular updates on the progress of your repair, so you can have peace of mind knowing your vehicle is in good hands.
If you're in need of auto glass repair services, look no further than RK Collision Center. Our I-CAR Gold Class certified technicians are ready to help you get back on the road safely and quickly. Contact us today to schedule an appointment and experience the RK Collision Center difference.